…is such a bad idea. Malls are crowded on weekends especially now that's it is almost Christmas.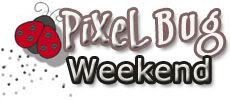 I don't normally bring her to malls on weekends because of so many reasons but we were about to meet my in-laws so I brought her to MOA after lunch. As expected there were a lot of people, shoppers and non-shoppers alike were crowding the activity area of SM Mall of Asia. Kris Aquino was launching her album with Baby Jackson (Baby James' new name! haha) that same day so there were so many fans all waiting for Krissy.
To steer clear of the crowd I brought Yona to Bread Talk so we can buy her favorite bread and so she can at least run around. At least there were fewer people there 🙂
Under the huge Christmas Tree
"I want to be a model, mom!"

Eating her favorite bread @ Bread Talk
My favorite is Cheese Floss – yummy!
How about you, what did you do this weekend?